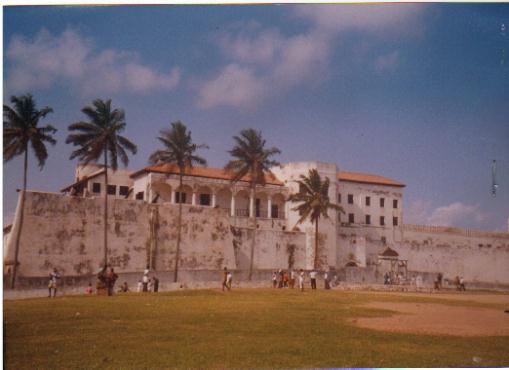 CTL 008

4 DAYS TOUR OF THE CENTRAL & WESTERN
REGION (HISTORIC SITES / FOREST RESERVES)

DAY 1
The tour begins with a drive to Cape Coast in the Central Region, through Winneba, a famous fishing village with masquerade festivals and local crafts, and a stop at the Posuban shrine at Mankessim for a brief history of the Fanti migration to the Central Region. Lunch is arranged and we proceed to the Cape Coast and Elmina castles to witness how slaves were kept and transported to Europe and the Americas. The night is spent in a hotel at Cape Coast.

DAY 2
The day starts with a drive to the Kakum National Park. Activities at the park include bird watching and a walk on a canopy walkway; the only one of its kind in Africa. One needs a lot of courage to be able to walk on the seven roll canopy walkway. Lunch is served at the Park. The trip continues to Takoradi in the Western region for dinner and overnight stay at the Busua Beach Resort.

DAY 3
The whole day is spent at the Bosua beach resort. There are lots of sporting activities at the beach side; beach volleyball, yachting, swimming, jet-skis, surfboard etc. An optional excursion from the hotel to the Villages around through the natural Forest around the Coastline. Lunch is served at the beach. The night is spent at the Hotel.

DAY 4
The day starts with a trip to the Nzulezu: a village on skirt. People in Nzulezu spend all their lives living on water. Every activity of the village takes place on the lake. We then move direct from Nzulezu to Accra around 18:00hrs.