CTL 002

Full day Excursion at White Sands:
(BEACH RESORT)

The day starts with a drive from Accra (Hotel) to Gomoa Feteh, about 45 mins drive from the City. It has a White Sandy beach which is very attractive with ancient buildings around. Tourist are taken on a boat ride to the beach side. Activities at the beach side include yachting, swimming, water sports, like jet-skis, surfboard etc. Lunch is served at the exotic bar and restaurant. The days activities end at about 1700hrs with a drive back to Accra.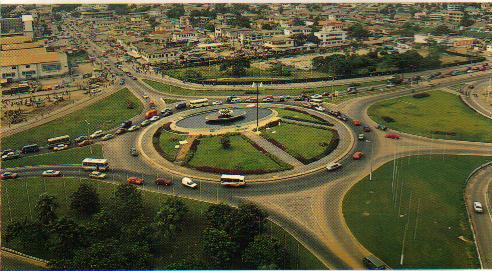 CTL 006

TOUR OF EASTERN REGION (2 DAYS/ 1 NIGHT)
BOTANICAL GARDENS, SHRINES, BOTI FALLS

DAY 1

We begin the two days tour with a scenic drive on the Aburi mountains with interesting views down the valley, to the Botanical Gardens. The garden offers a rich collection of tropical flora with a great number of birds and butterflies. Its tranquil paths and different spreads of plants offer an excellent excursion for visitors. The days programme continues with a stop at Akonodi Shrine in Larteh on the Akwapim Togo Ranges for a cultural performance and a brief history of the shrine. Lunch is served at Akropong. We proceed to the Okomfo Anokye shrine for a brief history on the founder of the great Ashanti Kingdom. The night is spent at Koforidua.

DAY 2

After breakfast we continue our journey to the Boti Falls. This fall is seasonal, and thus heavier during rainy season (July October). From the waterfalls we go for about an hours walk and hiking through the forest to see some interesting rock formations and other acts of nature; The Umbrella and the cave rocks. Lunch is served after the hiking. Return to Accra arrived at about 18.00hrs.